It is not only the interior of your home that should be cozy during winter; you also need to know how to keep your garage warm. Have you ever asked yourself "How do I keep my garage warm in the winter?", then you're about to know the answers on how to heat a garage effectively.
Clean and Replace Weather Stripping
The first step in knowing how to keep garage warm is maintaining cleanliness. Thoroughly clean up your garage by sweeping the floor and clearing the walls to get rid of dirt, debris, and cobweb.
How to Keep Your Garage Warm
Knowing how to heat a garage involves inspecting the weather stripping on your garage door and walls to fix or replace broken or cracked areas. The goal is to seal up your garage to prevent air leaks. If your garage door is uneven, then try to fix it first. If it is broken, then consult a professional or consider replacing it before weather-stripping it.
It is normal for weather stripping to get cracked or brittle as it gets old, so replacement may be made by removing it and scraping off the sealant. Lastly, apply the new stripping and make sure the rubber flap fits your doors and windows well. Using weather stripping isn't the best way to heat a garage in winter, so let's move to the next steps.
Insulate the Garage Walls and Door
The next important step on how to heat garage is to insulate. As you realize how to heat a garage in winter, you'll know that insulation is essential after sealing up the air leaks. Insulate the walls by using a protective barrier made of certain materials like fiberglass. Choose the right thickness for your walls and install the insulation by reading through the instructions in the installation guide.
When learning how to heat garage, you have to take note that foam boards, reflective barriers, and fiberglass work well as good insulators for your garage door. The insulation should be cut carefully so it can fit well into the door panels. The last step in insulating the garage door is by securing the insulation using an adhesive. You can also do safety tests to ensure your garage door and opener are working properly.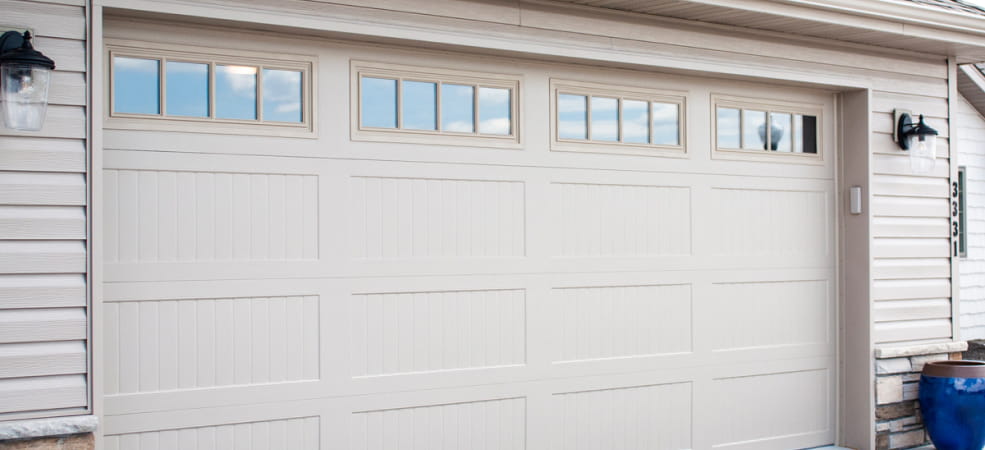 Install a Heater
So, how do I keep my garage warm in the winter? Installing a heater is the best way to heat a garage in winter.
Weather-stripping and insulation prevent the cold air from coming into the garage, but only a heater is the absolute answer to how to heat a garage in winter. A unit heater works well on how to heat a garage cheaply. Either a gas or electric heater is a good choice because it takes up a small space and doesn't cost much to install. A mini-split heat pump is a better option on how to heat a garage cheaply if you'd like to save on energy costs.
So there you go! Now that you have the answers to "How do I keep my garage warm in the winter?", you're all set to keep your garage cozy even during the cold season.