Metro Garage Door in Fall
Ensuring the integrity and stability of your commercial garage door helps provide an optimal image to your potential clients, and the more secure and clean your work environment is, the better the morale between your team as well. As the  fall season approaches, we're here to help you ensure that your garage door is prepped and primed for the oncoming cold season.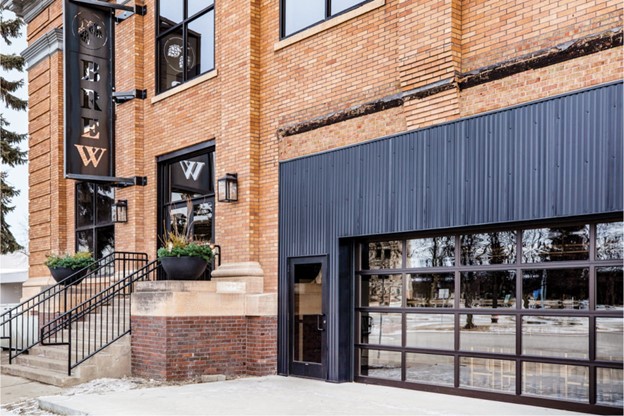 Make sure that you change the rollers on your garage
As things cool down your garage door rollers are more prone to breakage and further damage if they are not in tip top condition. If you're a business owner, making sure your garage door is in tip top position is essential in reassuring potential customers or clients that they're secure and protected. To make sure you're ready for winter this is the perfect time to set aside time to replace these if they're squeaky, if they stick, or if there are any other indicators that it may be time to get a fresh set. Not sure if it's time to have these replaced? Reach out to Metro Garage Door! Our team will be happy to come over and analyze the condition as well as help you with getting these replaced.
Keep your garage door clean from leaves and debris as it gets windier
As the winds pick up in fall, you'll be finding a lot more dirt and debris stuck in the cracks and crevasses of your garage door. Make sure to check the perimeter of your garage door to ensure that everything is sealed and insulated. If there are any damages or cracks this is the time to get these fixed, as that debris is only going to increase during the incoming winter season. Call us and we'll be happy to come over and ensure that the integrity of your garage is up to par before the weather gets wilder so that you can have a clean, safe and presentable garage for the remainder of the year so your clients will approach your business feeling reassured and confident.
Take this time to renovate your commercial garage door and make any big changes before the winter season.
This is your last chance to make any huge changes to your garage door before the winter hits. Are you thinking of having your garage door replaced, renovated, or making any aesthetic changes before the year is up? As the year is winding down to its end, take that time you've set aside to really focus in on having your commercial garage door set up exactly the way you've always dreamed for your business. Insulation is incredibly important as winter approaches, and this is the chance to renovate your garage to ensure that the interior is going to be kept safe and protected throughout the winter months. Metro Garage Door is happy to help you obtain your dream garage before that cold weather hits.