New features and accessories bring even more convenience and safety to your garage and its opener.
What do I do when the power goes out and I can't get into my garage?
Battery back-up power is available on many new openers. Should you have a power outage, your garage door will still open and get you in out of the storm.
I hate coming home to a dark house. It doesn't feel safe to me.
There are several options for turning on your interior lights before even getting out of the car. New garage door openers can link with your interior electrical outlets; these can then be activated from either an extra button on your opener remote, or from your mobile device. Extra convenience and security from the safety of your car.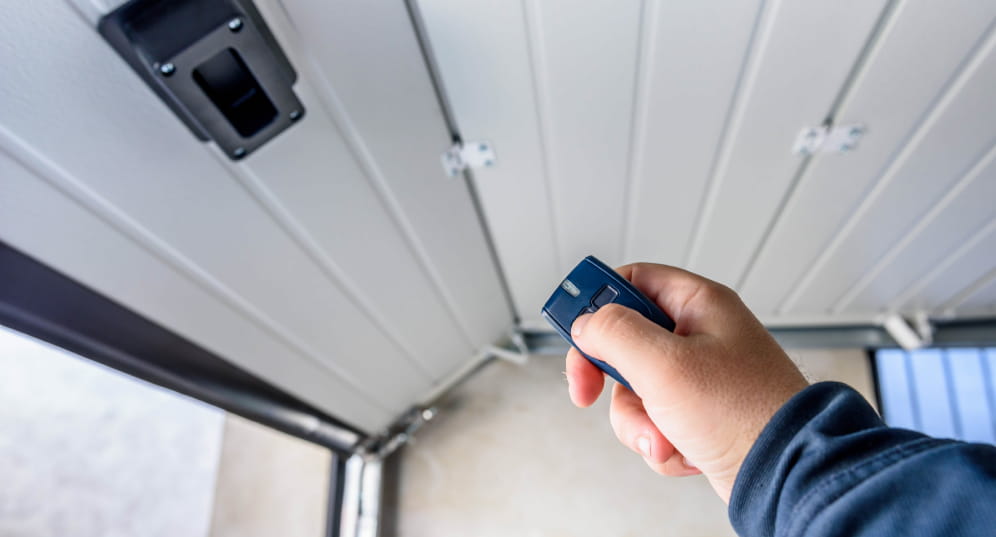 Inevitably, I climb into bed and can't remember if I closed the garage door. I have to go back through the dark house to double check.
Many break-ins and thefts occur through a garage door that has been left open. Do a quick door check from a unit mounted anywhere in your home, and if it is indeed open, you can close it from right there.
Or, monitor and open/close your door from your phone or laptop, from anywhere in the world. If you're out of the house and can't remember if you closed it (or wonder if the last person who left your house did), you can double check and close the door remotely.
What if we do leave the garage door open… can we deter theft in any way?
Motion detectors are now featured on some garage door openers. If the garage door is left open and someone does enter, the lights will turn on. This is also helpful for the homeowner as you go in and out of the garage. Lights automatically turn on when you enter the garage to grab something, throw out garbage, or get into your car.
Alternatively, some openers feature timers, which will close your door automatically after a set number of minutes.
Should I be concerned about power surges?
Just as power surges can knock out your computer or other electronics, the garage door opener is just as vulnerable. Power surge protectors are available at low cost to protect the garage door opener from lightning strikes and power surges.
Are there any options for nicer garage door opener remotes? Or can I get one on my key chain?
Remotes are available in smaller sizes and different colors, wood grain, or even as a key fob. They can also be programmed to open several doors, no matter which manufacturer produced it.