This summer we're expected to see things really heating up, and here at Metro Garage Door we want to make sure to help you prioritize the integrity of your garage door through the most extreme conditions.
It's extremely important to remember to prioritize maintaining the cleanliness of your garage door during the hot summer months since this is an area that can heat up extremely quickly and having clutter around can make it so that some of the more vital things you store in your garage are compromised. We want to help you feel confident that your garage door is up to speed and ready to take on any heat or humidity these next few months.
Here are some great tips to help you out this summer!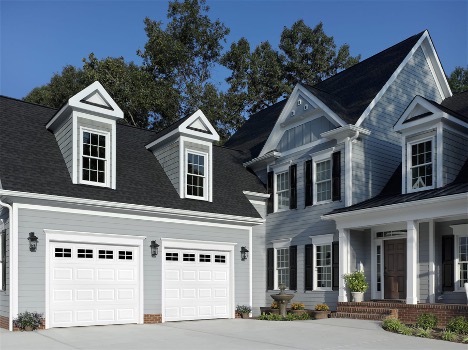 Prioritize insulation:
Insulation during the scorching summers is one of the most vital and important things that you can do this season. Having your garage be as coo, dark and insulated as possible ensures that your garage's contents – whether they be your vehicle or belongings, are going to be in the best condition as possible without being compromised by overwhelming heat.  Prioritizing insulation also helps to maintain your vehicle as well as all the sensitive components that are within it. Contact Metro Garage Door for our incredibly informative specialists who would love to help in making sure your garage door is as insulated as possible.
Clean and lubricate your garage door:
Our garage doors work hard to make sure we're safe and secure, but to do that there's a requirement that we give them some TLC every now and then.
Cleaning the track of your garage door is something that's both essential and very easy to do on one's own. You'll want to go through the track thoroughly to clean off any debris or corrosion that may be in the way. After cleaning through the track, find the best way to access the gears and small parts of your garage door and add a little bit of oil to them to ensure that things are still moving smoothly and soundly! Here at Metro Garage Door, we're always happy to help, so if there's absolutely anything that you may feel a bit unsure of where you need another opinion don't hesitate to let us know. We're here for you. 
Take your free time to make some changes.
Summertime is the perfect time to review your garage door and make any changes that may have been in the back of your mind. Are there additions you'd like to make? A squeaky spring you've been meaning to replace? During these summer months it's the perfect time to really dive into getting your garage door into the condition that you've been planning to. Set aside a weekend to get those upgrades ready for the next fall and winter seasons. Metro Garage Door is always here if you ever need a second pair of eyes or a professional pair of hands to help you with any adjustments or improvements, you're wanting to make this summer season.
Repainting your garage door is something that can fly under the radar since it doesn't seem essential to the operation of your garage door, but maintaining the paint job on your garage door can significantly raise the value on your garage door in a myriad of ways. Monetarily if you're looking to estimate the value of your house, you'll want to make as many improvements as possible, including the aesthetic of your garage door. Aside from this, repainting your garage door can lead to overall better safety of your garage door, as you'll help minimize the chance for erosion and decay.
We hope that these tips help you during the next few hot months in maintaining and improving your garage door. Once again, if you're ever in need of professional help from a team of caring and talented individuals please reach out to Metro Garage Door and we'll prioritize getting your garage door needs met.