Andreasen | Residential
Alison Andreasen (owner of
ExtendMarketingInc.com
) and her family were adding an addition on their existing home which included an attached garage. As Marketing Liaison for Metro Garage Door, it was a no-brainer to partner with Metro for their build. Alison saw first-hand the care and attention to detail the Metro team took in working with each client. The Andreasen build included bedrooms above the garage, which was to be insulated and heated through the harsh Minnesota winters. Having well insulated doors and quiet motors on the drive was important. The Andreasen family also had an existing structure on the property that had two garage doors already installed, so matching the aesthetics on all four doors was a factor in selecting the design.
The Solution
Chad reached out very quickly with a few solutions taking into account all of the factors.
He and the Metro team provided a complete quote and we were able to get the doors ordered right away. The Andreasen family selected the Olympus 500 model which had a higher R-value. The R-value is a measure of thermal resistance. The higher the R-value, the better insulation the door will provide. The Andreasen family wanted a higher R-value door to provide a better insulation. Also, the Metro team recommended an 84 501 belt drive for the lift. This would be a quieter drive ensuring the living space above would not be disturbed.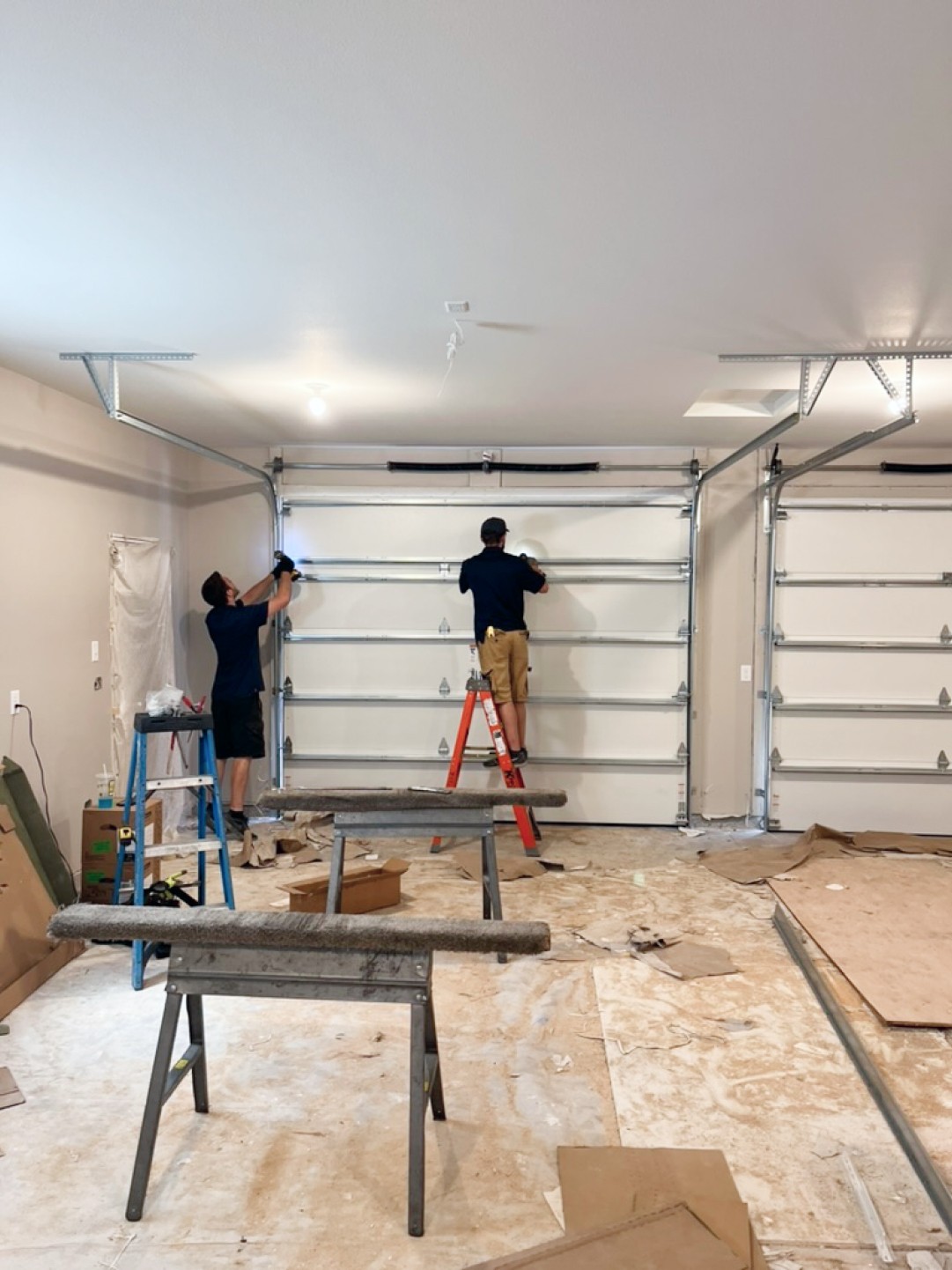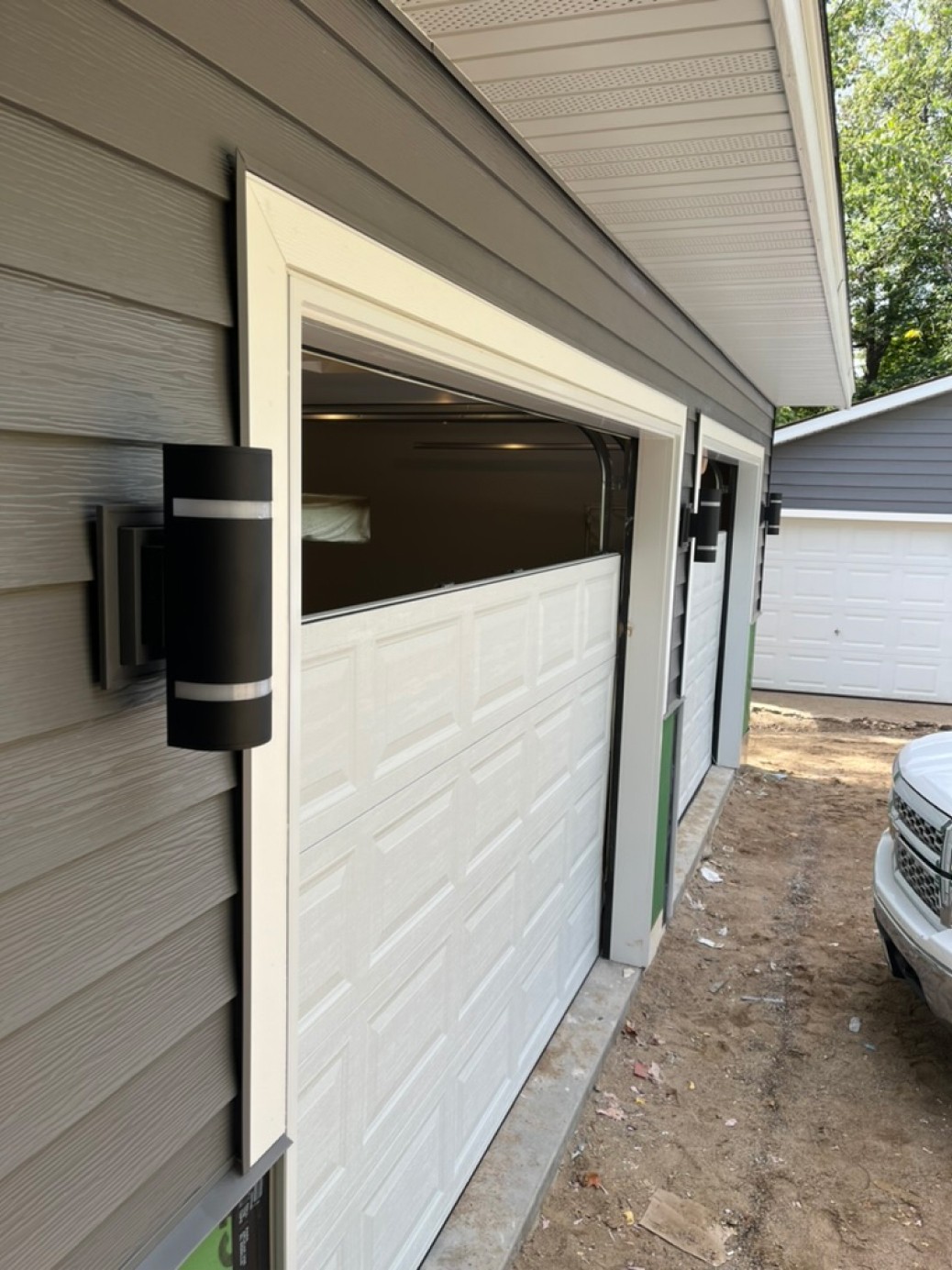 Working with Metro was a breeze. As a mother, having contractors come into your home (or garage) is always a bit worrisome. Metro's entire team was extremely professional and made sure I understood every step of the process and what would be involved. From Chad's quick initial response, to Dusty and Jim's professionalism on site, I'd highly recommend Metro to anyone in need of garage door service or installation. We love our doors! Thanks Metro!